Marylebone Christmas Lights
Thank you to everyone that came to Marylebone Village's annual Christmas Lights event!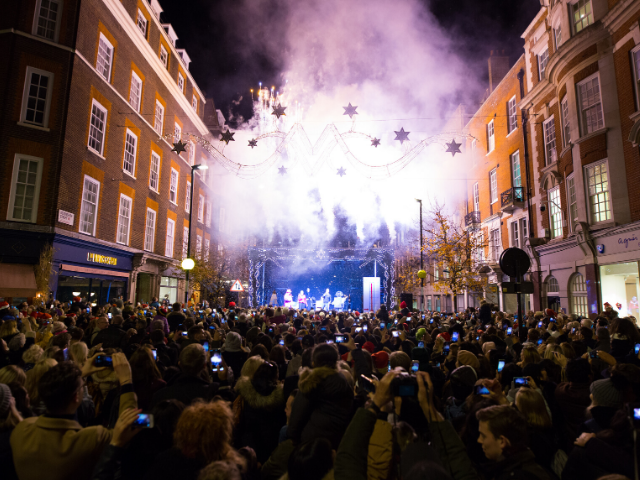 The event took place on Wednesday 13th November and the lights were officially switched on by celebrity guest Ricky Wilson, lead singer of renowned British indie band Kaiser Chiefs. Organised and funded by The Howard de Walden Estate, the event raised funds for Teenage Cancer Trust, including an exciting luxury Tombola with prizes donated from local retailers. Through its expert nurses, hospital units and support teams, Teenage Cancer Trust improves the experiences, survival and recovery of young people with cancer in the UK.
You can still donate to the charity, if you wish to do so, please text the word NURSE to 70500 to make a £5 donation with all funds raised going to the cancer care and support charity.